About Me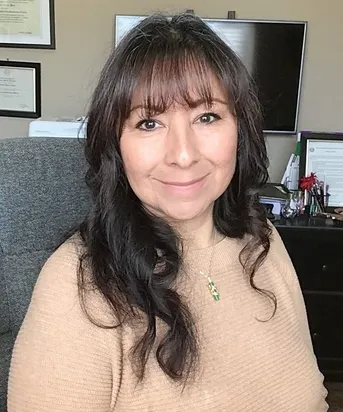 *** Imelda is available for online sessions only
Imelda is a Licensed Clinical Social Worker, licensed in Texas. She has several years of experience
working with adults diagnosed with mental health illness; primarily, but not limited to,
Schizophrenia, Bipolar Disorder, Major Depressive Disorder and anxiety disorders. Imelda has
been a witness to the barriers and stigma associated with having a mental health diagnosis; and
has been a part of clients' successes as she partnered with them to improve their quality of life.
Imelda is an Army Veteran and is familiar with military life and the impact it may have on the
soldiers and their family. She has worked over 5 years as a medical social worker and believes in
the importance of treating the mind, body, and soul/spirit.
She wants to provide a judgment-free atmosphere where clients can speak freely. She offers a
partnership in the treatment process and guidance in counseling.
Imelda is passionate about placing God and her family first-place in her life; knowing that
without them she would not be who she is today. She enjoys working out, reading, and
watching a good movie.
Imelda's Specialties
Adults 18+

Adjustment Disorders

Mood Disorders

Schizophrenia

Bipolar Disorder

Anxieties Disorders

Major Depressive Disorder

Medical Conditions

Loss & Grief

Stress Management

Veteran/Military Issues/Transitioning from the Military

Crisis Management